Dental Bridges Near You
A dental bridge is a fixed dental restoration used for patients who have lost a tooth or have a gap that is causing adjacent teeth to become loose.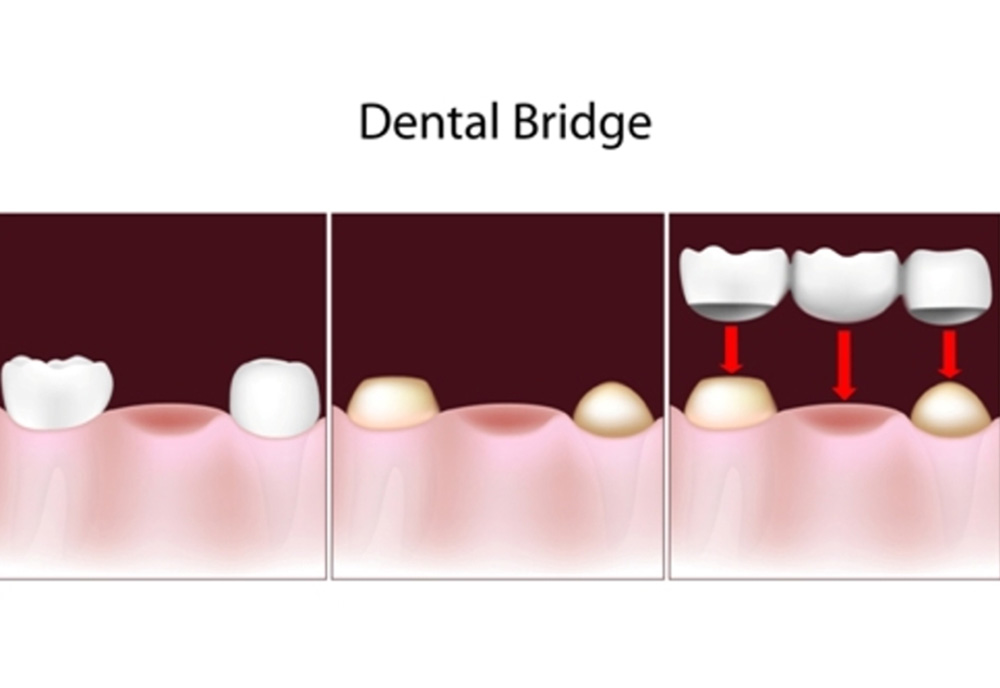 There are four main types of dental bridges in West Edmonton, AB T5R 1W2, a dentist will determine which type is the best option for their patient. These include:
A Traditional Bridge: this is the most common type of dental bridge. It includes one or more artificial teeth, held in place with dental crowns.
A Cantilever Bridge: this is supported by a crown on only one side. Patients who only have one tooth next to their missing tooth can have a cantilever bridge secured to their mouth.
A Maryland bridge: this uses a porcelain or metal framework to hold the artificial tooth in place.
Implant-supported bridge: this is often used for patients who are missing more than one tooth. These bridges near you are held in place using implants, which are secured to the jawbone for maximal stability.
Dental Bridge Placement
The placement of a dental bridge is non-surgical and patients will be awake throughout treatment. Patients should not feel any sharp pain during the procedure, as the dentist will numb the area of the mouth using a local anesthetic. They will inject this medication directly into the gums.
The dentist will then take imprints and measurements of the patient's mouth in order to create a custom-made bridge. The dentist may place temporary crowns on the patient's teeth if they are compromised, to protect them while the bridge is being fabricated. During the last step of the procedure, the dentist will remove temporary crowns and apply the cement that holds the bridge in place.
What to Expect
Recovery from a dental bridge is relatively smooth and most patients have no trouble adapting to their bridge. Also, patients can continue to eat normally as soon as the bridge has been placed in their mouths.
Benefits of Dental Bridges Near You
Dental bridges in West Edmonton, AB T5R 1W2 offer patients missing one or more teeth with a variety of benefits, such as:
Eliminating spaces between their teeth to create a uniform smile.
Restoring their chewing and biting abilities.
Restoring their speech.